ASEAN Travel Infographics: Fact & Recommendation
Keywords:
asean, infographics, tourism, travel, recomendation
Synopsis
For more than 50 years, there have been many achievements and contributions made by ASEAN to its member countries. One of them is the growth of tourism in the ASEAN region. In 2013 the contribution of tourism growth was 12% and the number of foreign tourists reached 90,2 million. This is because, ASEAN member countries have a great potential to become a tourist area that is in demand by the tourists. The beauty of nature and culture is the most important component and are the strength of ASEAN tourism.
LSPR Jakarta, through the CAPRS, calls for making a real contribution in promoting ASEAN tourism. As part of the ASEAN family, we are aware of the importance of popularizing tourist destinations in ASEAN so that they are known to the world. ASEAN has many attractive tourist destinations, but it is not yet known by tourists because it has not been well promoted.
Hopefully, this book will add to the readers' insight into tourism in ASEAN member countries and become an inspiration to travel in ASEAN. Finally, please enjoy the "ASEAN Traveling Infographics: Facts & Recommendation", as the proof of love from us as a part ASEAN members.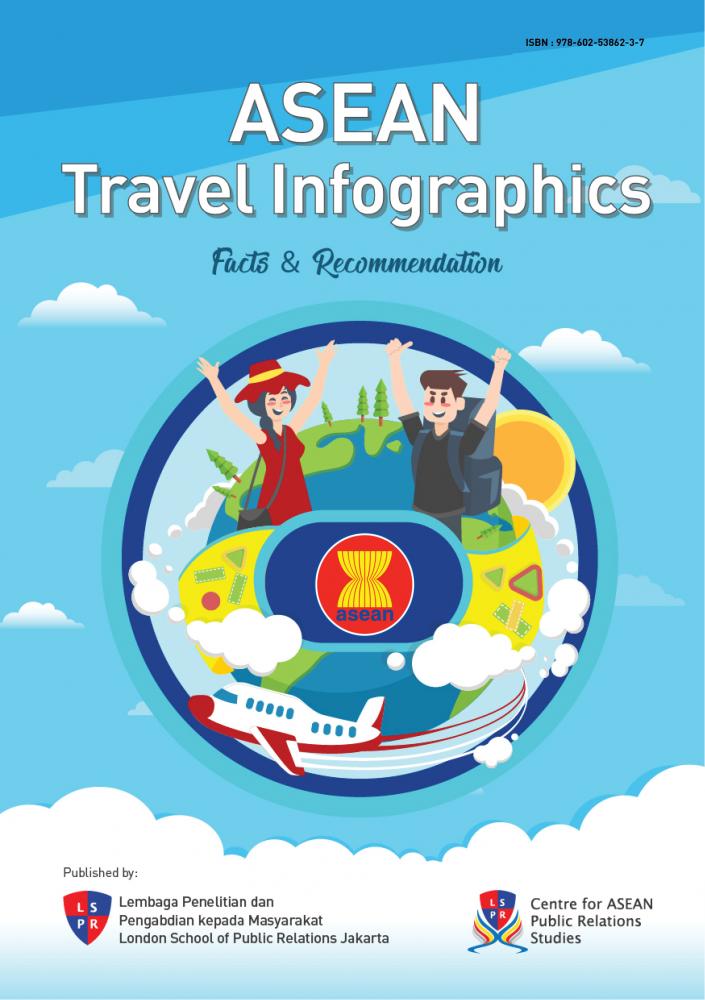 Downloads
Copyright (c) 2019 LP3M LSPR Publishing
License
This work is licensed under a Creative Commons Attribution-NonCommercial-NoDerivatives 4.0 International License.
Details about this monograph
Co-publisher's ISBN-13 (24)
978-602-53862-3-7
Date of first publication (11)
2019-08-01
Hijri Calendar